People are always asking, "How's the market?"
So here we go……a quick and simple real estate market update for Wheaton, IL.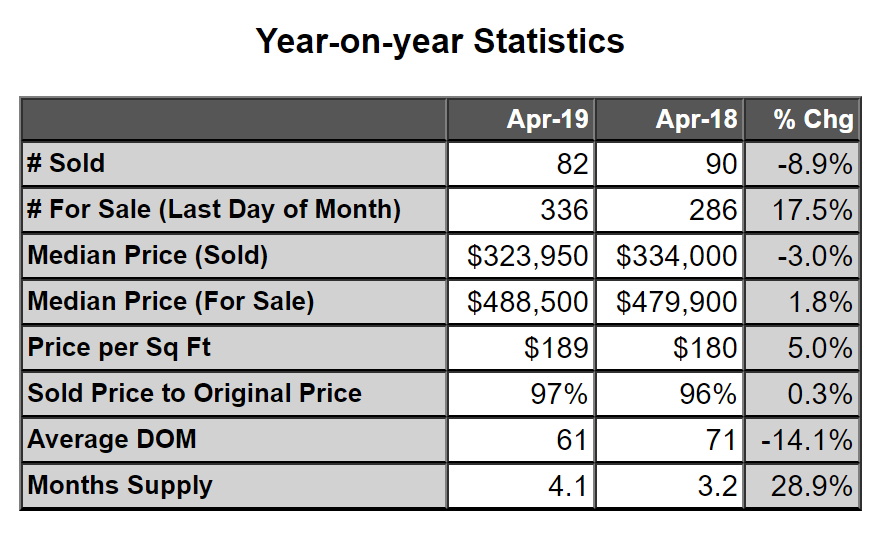 As you can see, there are some mixed signals when comparing April 2019 v April 2018.
On the good side, average days on market is down 14%.
On the bad side, number of units sold, median price, and months supply of inventory are trending towards the slowing market side. In case you are wondering, months supply of inventory is calculated by using the current sales rate, how long would it take to exhaust all of the inventory (if no new listings came on the market). In our area, a 3-5 month supply of inventory is considered a balanced market.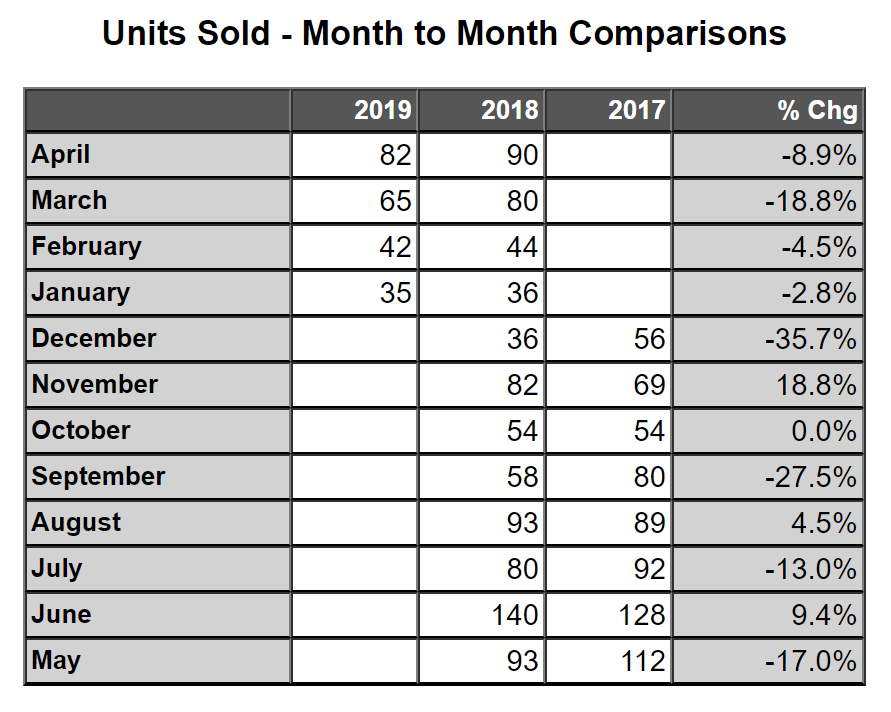 This particular graphic shows the month over month comparison of the number of homes sold in Wheaton. In this case, the trend is not our friend. We have seen declining numbers in 5 straight months.
Wheaton is currently sitting in a market where the bottom (up to $350,000) is in a seller's market. The middle of the market is in a balanced market but trending towards a buyer's market, and the luxury market is very slow or in a buyer's market.
My prediction is that we will head into a slower 2nd half, values will hang in there and remain fairly stable thanks to the lower price points push, which means the middle of the market can not come down. The top of the market, that's a different story as I see values declining slightly as buyers have changed their attitudes regarding the types of homes they are buying. Those tax bills, without any writeoffs, are not desirable.
If you have questions regarding the housing market in Wheaton, give me a jingle as I love to talk about trends and stats. Don't hesitate to ask!
Talk to you soon!
Pete Economos
"A Wheaton Realtor, born and raised in Wheaton, and raising my family in Wheaton"
Keller Williams Realty Infinity